Development
Hardee's Development Process - Available Markets, Facility Design, and Gallery
HARDEE'S OPERATES IN THE EASTERN U.S. WITH 1,772 FRANCHISED STORES IN 31 STATES AND WASHINGTON D.C. BE A PART OF THE HARDEE'S EXPANSION.
HARDEE'S FLEXIBLE PROTOTYPE DESIGN CAN BE CONFIGURED TO FIT IN A VARIETY OF DIFFERENT SPACES.

Free Standing
Our free-standing restaurants are designed for maximum efficiency and productivity with ergonomic layouts and flexible floor plans. Brilliant innovations improve workflow and restaurant management.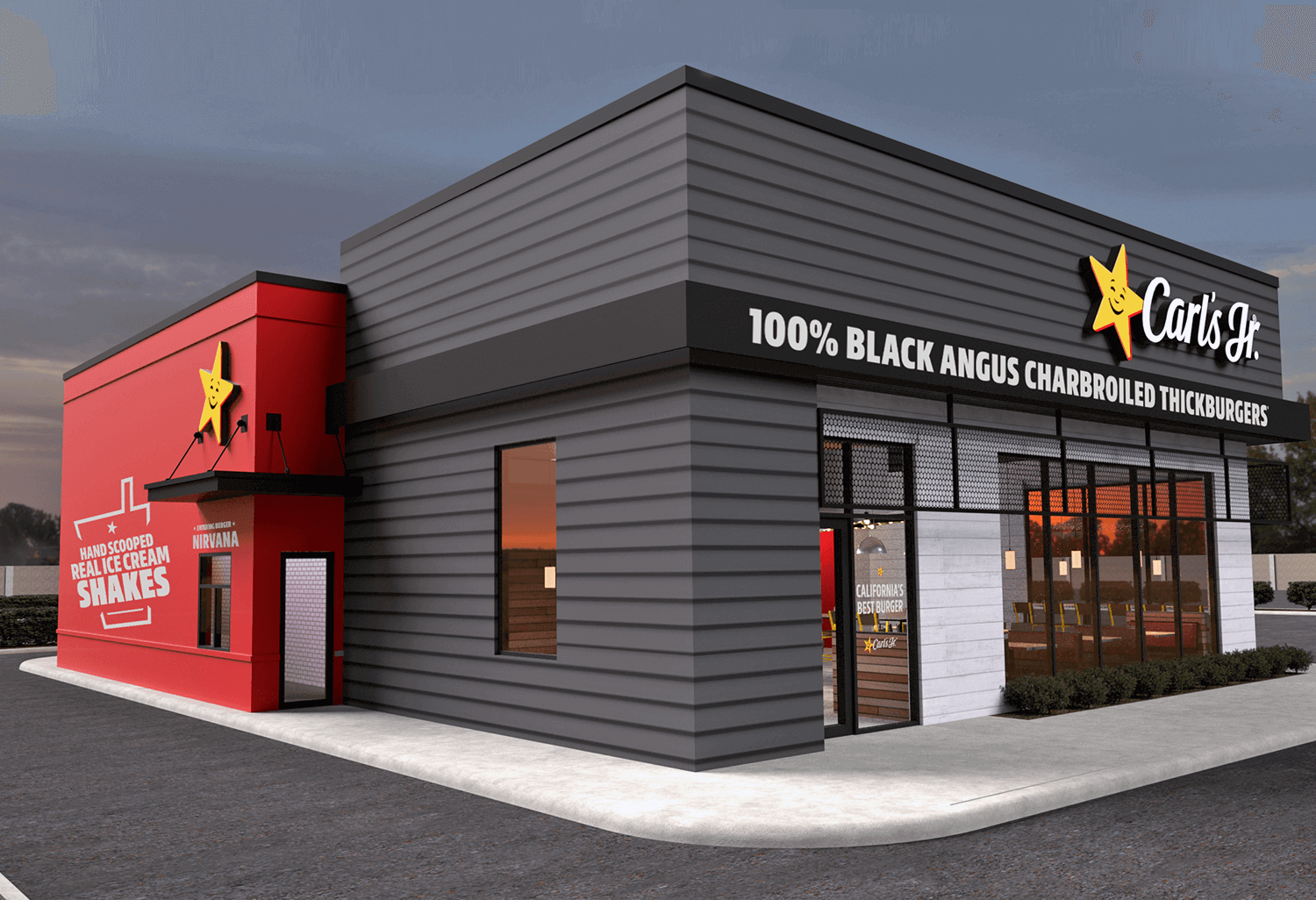 Physical Description
Site Sq. Footage: 24,000 – 30,000+
Building Sq. Footage: 2,500 – 3,037
Dining Sq. Footage: 910 – 1,216
Bathroom Sq. Footage: 281 – 326
Drive-Thru Stack: 7+
Seating Capacity: 54 – 72
Preferred Demographics*
Residential Population: 25,000+
Daytime (Workplace) Population: 11,000
Ages 18 – 49: 55%
Family Size: 3.3
Annual Growth Rate: 205%
Homeownership: 66%
Average Household Income: $35K+
*Within a 2-mile radius
End-Caps
Hardee's restaurants can be built into an existing structure. Our flexible end-cap designs minimize capital investment risk and are a cost-effective way to enter smaller communities.
Inline
The conversion of an existing building minimizes construction costs and is a cost-effective way to enter a smaller community with minimal capital investment risk.
Captive Audience
Hardee's restaurants can be designed to fit into almost any space including airports, amusement parks, malls, and food courts.